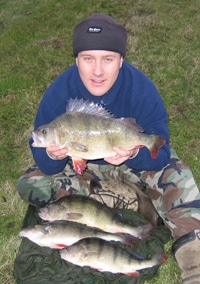 Back in 2003 when me and Rich were told we had our own TV series, we had both been using standard Delkims for some time.
I remember when I first saw them in the late 90's, Trevor Willoughby who was secretary of North Harrow Waltonians AC was using them; and at the time this was probably the top big carp water in the country (after Savay) and the carp would sometimes give very tentative bites, sometimes just a very slight nod on the rod tip or even just a line tremble as they sat their trying to eject your rig. "Delkims" he said "Are the absolute ultimate buzzer for this type of fishing, you need to get some"
I remember he said the same thing about Coleman stoves, and to this day Delkims and Coleman stove are a must have for most carp anglers. Now Trevor Willoughby was one of the most successful carp anglers of the time, so I did exactly what he said, and went and bought some from Harefield Tackle. I never looked back.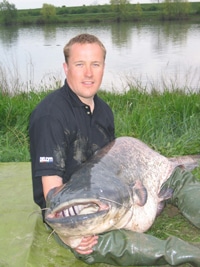 When Del & Lee offered to lend us some 'all singing and all dancing TXI's with receivers + all the dangly bits that light up' we were absolutely chuffed. We could not think of any other alarm that would come anywhere near the spec' that we had both become accustomed to.
If you have never owned a Delkim, you won't understand this comment, however they are quite simply in a league of their own, and nothing else even comes remotely close. Now I hear you saying "Well you would say that wouldn't you – you were given some" but that is simply not the case. If they weren't the best thing since sliced bread, I wouldn't use them, freebie or not.
Since filming Day Ticket and the other TV and DVD stuff we have done since, Delkims are one of those pieces of kit that you unzip from their pouch and you are just so proud to set them up, do you know what I mean? There's a certain satisfaction to that double bleep when you flick that switch and they are set as part of the trap.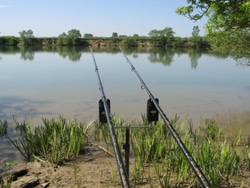 Drop 'em in the water, use them in a storm…….the speaker may make an awkward squeak for a while but they will never let you down. Shake the water out gently, put 'em in the airing cupboard for an hour or two and hey presto…..new alarms. To sum up in one sentence, Delkim alarms are quite simply the most stylish, reliable and highly sophisticated bite alarms on the planet…..and I love and cherish mine!