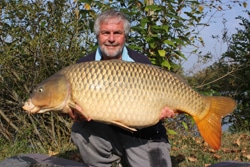 I've been a fan of Delkim bite alarms from way back, and it was fascinating to read on the website how the products have developed. It really took me back through the various Delkim alarms I have had.
Although they have changed dramatically in design since my first set of conversions, one thing hasn't changed … the commitment of the company to producing a top quality, reliable, alarm.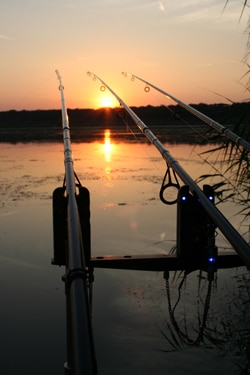 My present Tx-i's are a superb combination of functional features, good looks, and reliability. I can ask no more of a bite alarm.
But there is more!
This last season I've also been using the Delkim plug in Hangers (The NiteLite Pro). They compliment the alarms perfectly, are a doddle to set-up, no fiddly adjusting of clips for different lines etc. You can add on weights etc for different angling situations, and they have optional stabilisers (DuoCarb) should the conditions be extreme. Brilliant!
Thank you Delkim!